2018 started for me in Key West. The sunset on New Year's Eve, overlooking a pristine view of the Gulf, was almost marred by a huge cruise ship leaving port. The tension was thick as the captain pulled across the dropping sun in front of hundreds of people trying to get their "Instagram worthy" New Year's sunset picture. At the last minute the ship seemed to pause and we were all able to capture the picture (see below). Whew, crisis averted!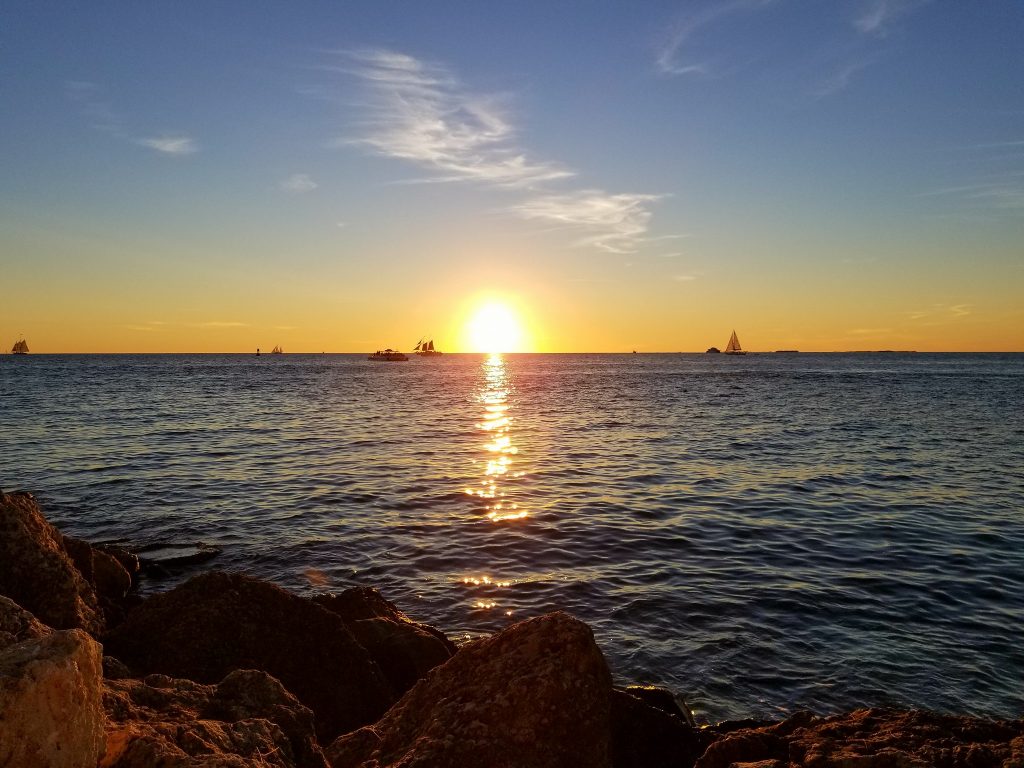 As we traveled north from there 2 days later we ran into the snow storm that had hit the "Sunshine State" and lower part of the US. Snow on Daytona Beach is an interesting sight, as is travel up the southern route of I-95 with lots of traffic in 6 inches of snow.
Looking back, these first few days of 2018 seem to somehow have prophesied how the year would unfold. Lots of travel. Lots of "frustrating" moments that, when I think about it, really weren't worthy of frustration. Lots of learning to thrive; through a very roundabout, and at times, painful path.
What I didn't understand then, was I was a few months into a 6 month span of anxiety, depression, horrible brain fog and ADD type of attention span, crankiness, huge mood swings, and hot flashes. You may wonder how I didn't realize all that was going on, but they all started so gradually that I didn't piece together that something was actually going on. Being a perfectionist and "recovering" workaholic, I was just constantly beating myself up wondering what the heck was wrong with me.
I found out in May I had no hormones. As in zero; zilch; nada. In case you didn't know (I surely didn't) that's bad. Really bad. Turns out hormones do a heck of a lot for us physically and emotionally. The good news is I was able to get some help and in about 2 weeks felt like "me" again. It was the most surreal and amazing feeling! I was BACK!! The bad news is, it's a really sensitive (food related) balance for me. So I still have bouts of feeling yuck.
These last few weeks I've been in a bit of that yuck (it's hard to stay away from sugar and gluten at the holidays especially…) and when asked what I was most thankful for in 2018, my first answer was "that it's almost over!" Today I sat down and wrote a list of what I have done, accomplished, was thankful for or learned this year. Turns out, there's a lot (I bet the same can be said for you…).
2018 Highlights: Trips to Key West, Colorado, Virginia, Maryland, New Jersey, Pennsylvania, North Carolina, St. Louis, Blue Ridge Georgia, Kentucky, Illinois, Indiana, Tennessee, Charleston, Beaufort, and next week – Costa Rica. A new level with / growing my business. Joined a new business with an amazing team. Maintained my healthy weight. Dropped my cholesterol level (woohoo!). Secured first corporate wellness client. Celebrated 1 year with our women's networking group. Attended two work conferences. Renovated and sold a house. Bought a house. Went to soccer, volleyball and football games; band and chorus concerts. Celebrated my third anniversary with my hubby. Took a 2 day retreat. Read my Bible daily. Grew my prayer life. So many great things and I'm sure I missed many!
I've also been reading a lot about "rest" and "Sabbath" (you'll hear more about that in the New Year!). I feel like God is saying "Stop the busy. Keep wanting to be who I created you to be, but that also means to rest in me." I named my business Dare to Thrive in 2016 yet I feel like 2018 has pushed to really start learning what the heck it means to thrive. I'm realizing that is way harder for me than I expected. As I talk to others it sounds like I'm not alone in that.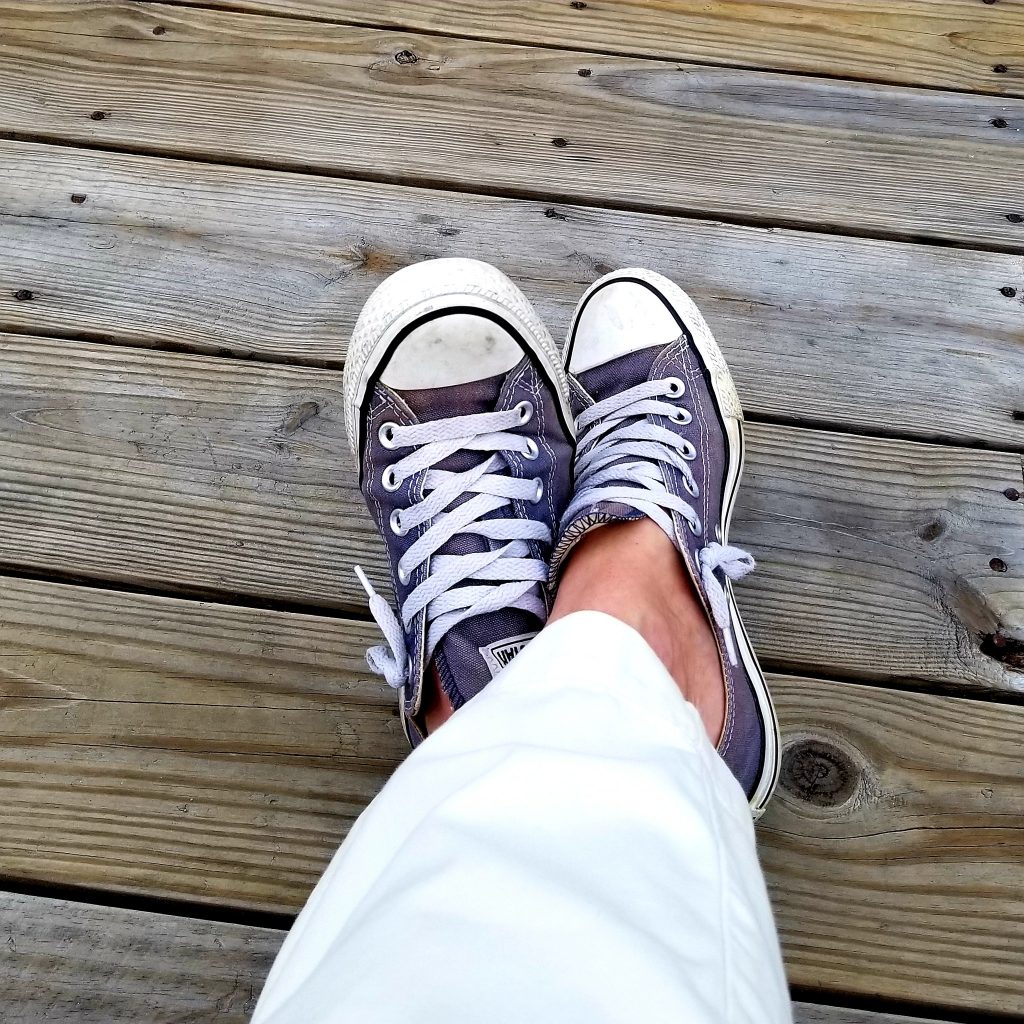 So in 2019, I'm going to keep learning how to thrive. I think it's worth it to actually dare to thrive. I'm learning not to give into "busy." I'm learning thriving is not "perfect." I'm learning what I NEED to thrive; what it looks like for ALL areas of my life to thrive. I'm also learning that this is a lifelong journey. I'm not going to arrive by this time next year. But maybe I'll have learned a little bit more. Especially to give myself grace in that learning.
I want to share the hope with each of you that thriving IS possible, even in our crazy, hectic busy world. I've seen glimpses of it. I hope you'll join me.